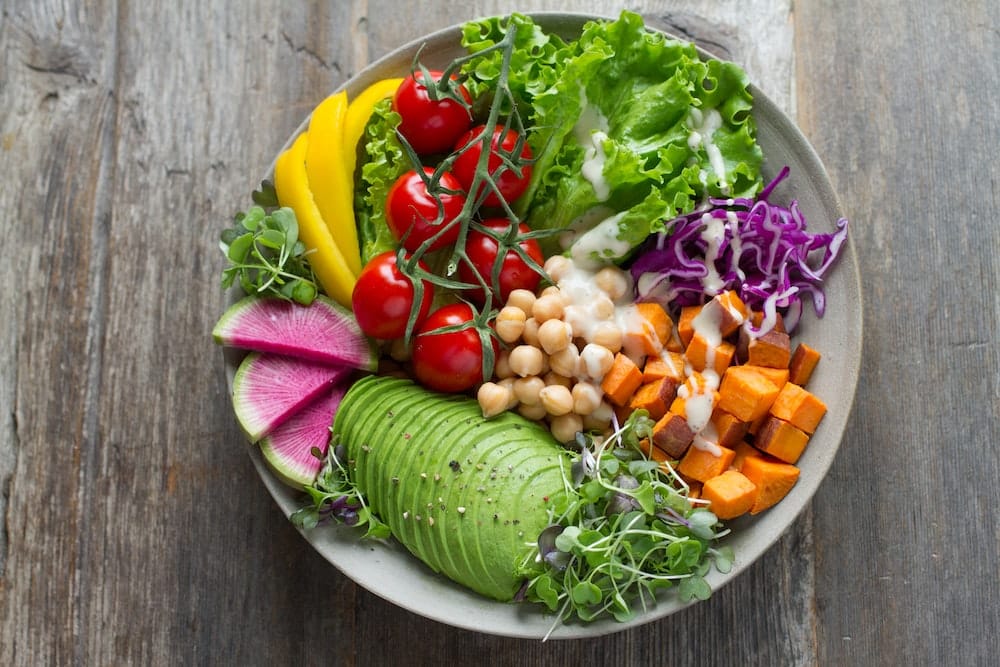 How does diet really affect hair health? Our hair is made up of a protein called keratin and requires a balanced diet to grow and maintain its health. If essential nutrients such as protein, iron, vitamins and minerals are lacking in the body, it can result in hair loss. In addition, the consumption of an unhealthy diet, such as processed food, excessive sugar and high fat content, can lead to inflammation in the body, which in turn can damage the hair follicles and result in hair loss.
FOODS THAT CAN CAUSE HAIR LOSS
Let's look at some of the foods that can cause hair loss.
Sugar products
Consuming large amounts of sugar can result in insulin resistance, which in turn can generate inflammation in the body. This inflammation can damage hair follicles and lead to hair loss.
Transfats
Trans fats are unhealthy fats found in fried and processed foods. A diet rich in trans fats can trigger inflammation in the body and cause hair loss.
Foods with a high glycaemic index, such as white bread, pasta and rice, can lead to rapid blood sugar spikes which in turn trigger inflammation and therefore hair loss.
LACK OF PROTEIN IN THE DIET
Keratin, the basic building block of our hair, is a protein. A lack of protein increases the risk of hair loss. Protein can be obtained from lean meat, lentils, spinach, beans, tofu and others.
LACK OF OMEGA 3
Omega 3 fatty acids are essential fats that the body needs but cannot produce independently. A lack of these fatty acids can lead to hair loss. Omega 3 is essential for maintaining healthy hair follicles, and a deficiency can result in brittle and weak hair, which in turn leads to hair loss. Therefore, it is important to consume foods rich in Omega 3 or consider supplements to promote healthy hair growth.
EXCESSIVE ALCOHOL CONSUMPTION
Excessive consumption of alcohol can lead to dehydration and lack of nutrients, which in turn can generate hair loss.
CARBONATED DRINKS
Carbonated drinks often contain high amounts of sugar and artificial sweeteners, which can cause inflammation and damage hair follicles, resulting in hair loss.
HALF FACTORY
Processed foods often contain high levels of unhealthy fats, sugar and salt, which can trigger inflammation and nutritional deficiencies, leading to hair loss.
EXCESS VITAMIN A
Although vitamin A is essential for the well-being of hair, excessive consumption can be harmful. An overdose of vitamin A can actually lead to hair loss.
LACK OF CALCIUM IN THE DIET
Calcium deficiency is a common factor in hair loss, but it is not always sufficiently recognised. Lack of calcium can affect hair health. Rich sources of calcium include dairy products, leafy vegetables and nuts. Vegetable milk alternatives also tend to be calcium-enriched.
SUMMARY
In summary, diet plays a crucial role in maintaining healthy hair. Eating a balanced diet rich in protein, vitamins and minerals is essential to prevent hair loss. On the other hand, consuming an unhealthy diet containing excessive sugar, trans fats and processed foods can trigger inflammation and nutrient deficiencies, thus leading to hair loss. It is therefore essential to eat healthily to maintain hair wellness. Striving for a balanced diet is a good goal, and if you are unsure about the state of your body's health, a health check-up can be beneficial.
In addition to dietary changes, some lifestyle adjustments can also help prevent hair loss.