Hair transplants in Turkey
Some patients choose to have their hair transplant in Turkey, specifically Istanbul, and combine it with a short holiday abroad. We co-operate with a hair clinic in Istanbul and provide hair transplants to our patients.
By choosing to do your hair transplant in Turkey through us, you can benefit from lower prices while getting the security of our guarantees that come with it.
Turkey is one of the countries that performs the most hair transplants in the world and is therefore a popular destination for men and women who want to get a hair transplant at a lower price. However, our clinic in Sweden has such good prices that many patients choose to have their hair transplant here in Sweden. Our hair transplants in Turkey are performed with the FUE method, just as we do at our clinic in Sweden.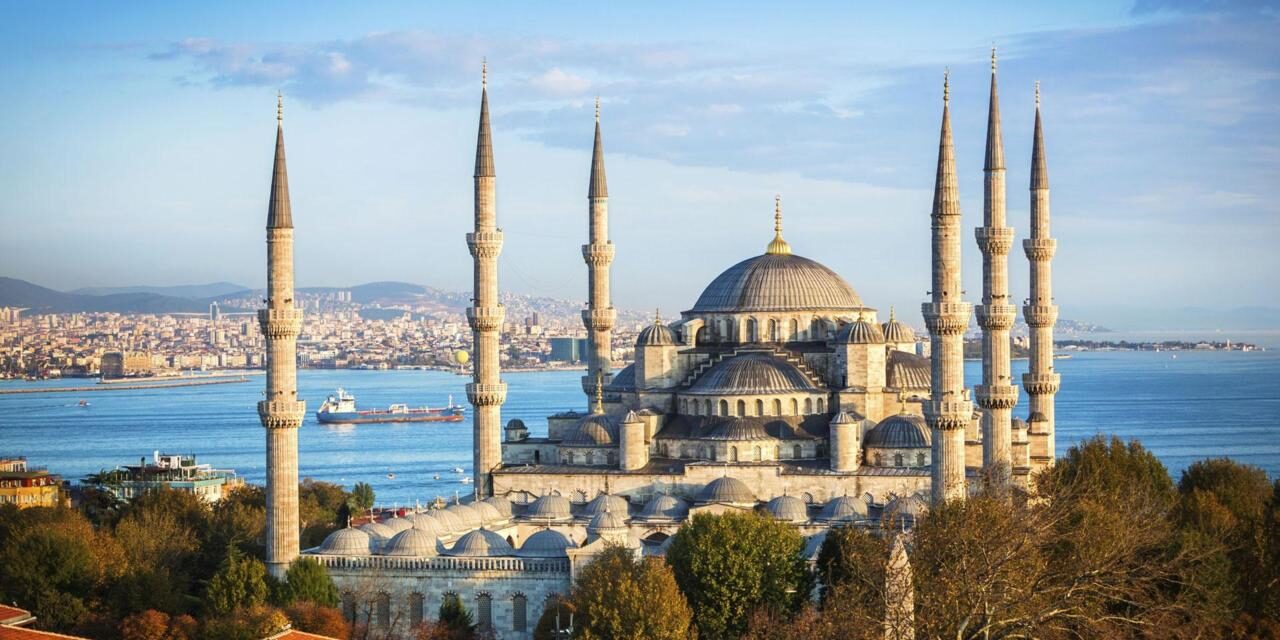 Hair Transplant in Turkey via us
Akacia Medical provides a guarantee on its hair transplants done in Turkey, giving you as a patient extra peace of mind.
As a Swedish registered company, all payments to Akacia Medical are made in Sweden, providing additional security and reducing the risk of any problems.
The consultation takes place in Sweden to ensure that all your questions and requests are answered in a professional manner.
We have a close co-operation with a clinic in Turkey that we have been working with for several years.
We book tickets for you and make sure everything runs smoothly throughout your journey.
Throughout your trip to Istanbul, we are available for any questions and assistance.
Follow-up is done after surgery in Sweden to ensure that you receive the best possible care and results from your hair transplant.
For patients travelling with other companies
or
go on their own trips to Turkey to make a
hair transplant
lantation
Undergoing a hair transplant abroad can often seem like a cheaper solution, but the aftercare at home can be really expensive. Patients may need to invest in complementary treatments, resulting in additional costs and frustration. In addition, many hair and beauty clinics are not maintained to a high standard, with several lacking certification and in some cases medical background of their staff.
An article published by the International Society of Hair Restoration Surgery (ISHRS) discusses the widespread problem of illegal clinics offering hair transplants at very low costs in Turkey - often resulting in disastrous results for patients.
It is difficult for patients to conduct sufficient research to ensure that the clinic they choose is good and competent. In 2015, Turkey had a revenue of $4.5 billion from 'medical tourism'. Many clinics are capitalising on the high demand of customers who are desperate for a cheap solution to their hair loss and are therefore looking abroad.
The difficulty is finding trained surgeons
When searching for a good hair clinic in Turkey, it is important to find professional surgeons, which can be a challenge. The International Society of Hair Restoration Surgeons (ISHRS) uses a metric called 'Follicle Transection Rate' (FTR), which measures the percentage survival of transplanted hair follicles. Unfortunately, FTR is ignored by many unprofessional clinicians. If the surgeon is inexperienced, the risk of a high FTR increases, which requires a lot of training to reduce to an acceptable level. Sometimes the FTR can be as high as 70% loss of transplanted hair follicles.
Worth considering
Some hair clinics take out a large number of follicles to give the patient the most hair for the treatment in question.
These clinics may neglect that the patient needs donor hair left for future hair loss problems, especially in young patients.
It can be difficult as a patient to know how many hair follicles have actually been removed from the hair clinic.
Many clinics breach the safety zone by removing more than the recommended number of hair follicles in one sitting, which can be anything between 5000-7000 hair follicles.
Hair transplantation in Sweden vs Turkey
Choosing to have your hair transplant abroad in Turkey may involve some differences compared to having the treatment in Sweden. Below is a bulleted list of some of these differences:
The price of a hair transplant in Turkey is lower than in Sweden, which can be a deciding factor for many patients.
Travelling abroad for an operation means that the patient needs to take into account factors such as new environment and possible cultural differences.
The consultation and follow-up still takes place at the Swedish clinic, which provides extra security for the patient.
Prices at the clinic in Istanbul include not only the surgery itself, but also flights from Sweden, hotels and local transport.
If you wish to bring a friend to Istanbul, this can be arranged at an additional cost of 4,900 SEK.
All payments are made in Sweden, which provides additional security for the patient in case of any complications.
Follow-up aftercare in Sweden is included if you have a hair transplant in Turkey through us.
PRP stands for platelet-rich plasma and is a treatment that involves injecting a concentration of platelets and growth factors into the scalp to promote hair growth and stimulate cell renewal. Although many clinicians do not recommend PRP as part of the aftercare of a hair transplant, it is something that we at Akacia Medical strongly recommend. We believe in the value of PRP treatments to ensure the patient has the best possible outcome after surgery.
Because PRP treatments can be very expensive, many patients choose not to undergo them even though they may be much needed. However, we at Akacia Medical have made it a priority to offer very favourable prices for PRP treatments after a hair transplant, whether the surgery is performed in the UK or in Turkey. We believe this gives our patients an opportunity to access high quality care and treatments without having to pay excessive prices.
Frequently asked questions about hair transplant travel to Turkey
Have a look at our price list. After a consultation we can give you the exact price, they are of course free of charge with us.
Book a free consultation